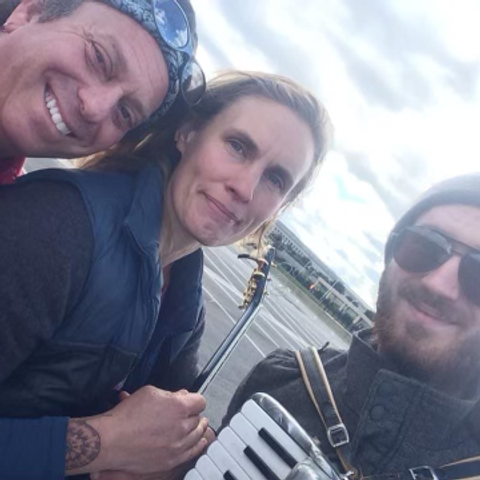 Ariel & The Schiller Duo
Making music in the NEK of Vermont!
Dov Michael Schiller, All Percussion & Vocals and Jaco Dorje Schiller, Keyboards, Accordian, Guitars and Vocals teamed up with Ariel Zevon to form Flamboyant Flannel in 2019.
In addition to a number of Vermont engagements Flamboyant Flannel made their NYC Debut at The Cutting Room and also provided some incredibly thought provoking and groove infused tunes for a recent women's Peace March on the Pentagon in Washington DC
An enthusiastic collaboration of passionate artists with a burning desire to emit evocative sound waves to inspire and motivate righteous souls.